About Sleep Trailers
We've designed a solution for transitional housing. We've built the first prototype, this bright blue trailer with 8 individual lockable pods (like a Japanese business hotel but on a trailer) that can be used to sleep and store belongings. Although there are many applications, the focus is on getting people off the streets and into safety. We are currently on the lookout for homes for these trailers and are primarily targeting emergency disaster relief, women's shelters, and other homeless shelters.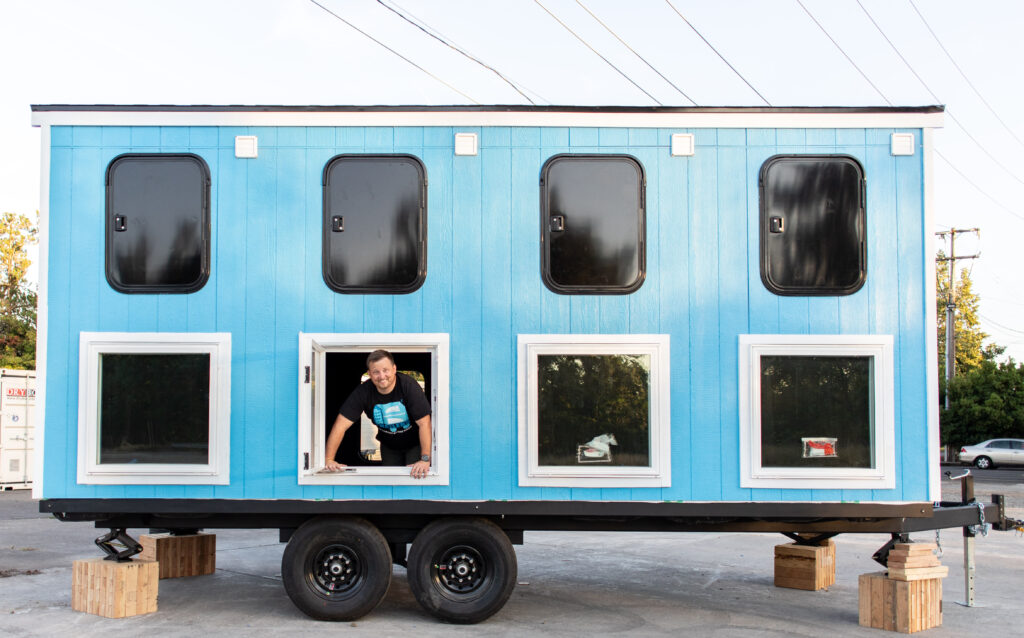 ---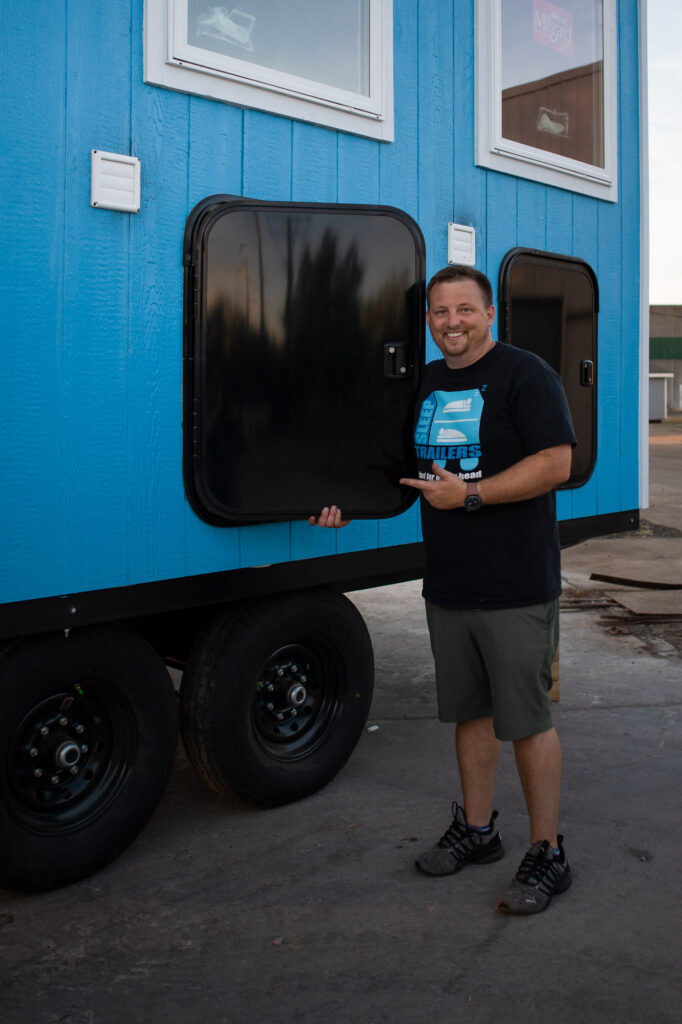 About the Founder, Jason
Jason loves his community and wants to make a big impact. His goal is to change the lives of thousands.
He was raised in Salem, Oregon, and is currently residing in Albany with his wife and 3 children. He has a Bachelor's Degree in Business Management and currently works for a non-profit organization, Tandem Northwest in Salem, Oregon. He is a Behavior Specialist working with individuals with intellectual and developmental disabilities. His focus in this role is observing behavior and implementing plans to help break challenging behavior patterns.
Jason started Sleep Trailer, LLC in May of 2021, but this has been a dream of his for the past 5 years. As the son of a cabinet maker & home builder, he is not afraid to envision and create innovative ways to solve complex problems. He needs your help to make this dream a reality.